| | |
| --- | --- |
| Price: | $14.00 |
| Availability: | in stock |
| Prod. Code: | URA-0410 |



Introduction

The USB Radio can be used for FM wireless microphone to receive and save your songs and speeches.
It supports analogue Radio signal and can broadcast by single or double soundtrack and can change the channel from one broadcast station to another or from one channel to the memorized other one.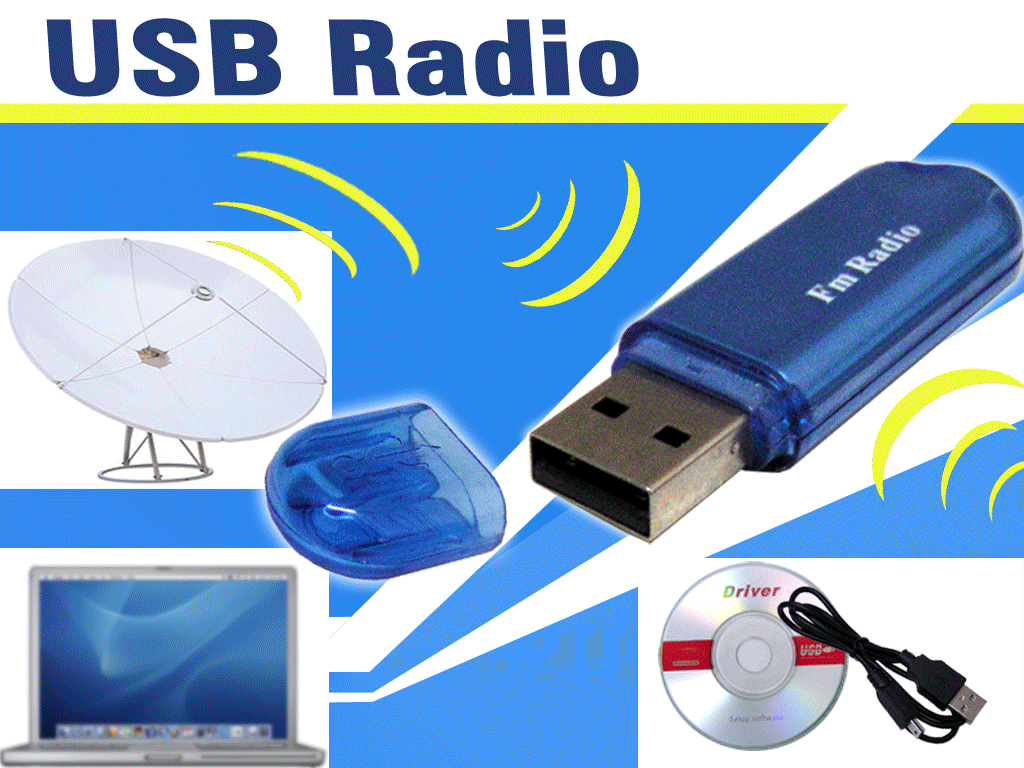 Technical Specification
Input Frequency:
76 — 108 MHz

Sensitivity:
3uVEMF (),(S+N)/N=26dB

S/N: 63dB

Supply Voltage: 4 — 5.5 V

Supply Current: ~20mA

RDS/RBDS:only PCearRDS support

Window OS - WinXP , Vista Compatible




Operation guideline
Using an extensible cableand USB radio to connect with computer USB port.
Software installation: copy the files in the CD to a catalog in the computer, and then double click to run it.
Adjusting the position of antenna and USB radio to receive better sound quality.
The data can save as files. The lasting record time depends on the hard disk free capacity.