| | |
| --- | --- |
| Price: | $42.90 |
| Prod. Code: | GSS-0125 |
Features:
You can control the GSM switch ON/OFF through SMS. It can control water heaters, electric motors, electric doors, lights, rice cookers and other appliances. Whether you're on the way or in the office, easy and low-cost to control remote appliances:
Wireless remote water pump
Control the rice cooker at home
Wireless control lights, fans in office
Wireless control power, audio and other equipment
Feeding the family pet via the GSM switch
Other household or industrial control applications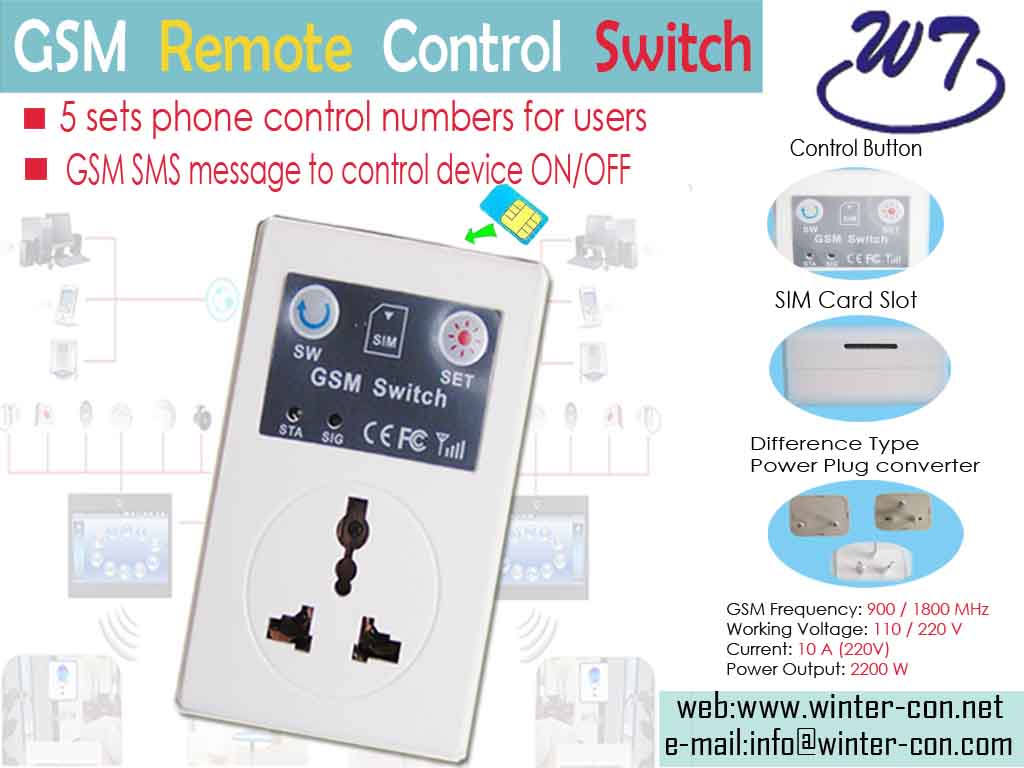 You could review more information for downloading a video of this switch.
http://www.winter-con.com/data_transfer/GSS0125GSMPhoneSignalSwitch.rar
You could extract the file by Winrar and play it by Realplayer.